Breaking the tyranny of tradition...
Full Story is a fully integrated marketing agency. We're changing things up by developing an agency based on an intricate network of digital specialists, allowing our clients to tap into the greatest talent that's on offer in today's digital market.
We have specialists from all walks of life, we'll aim to help you succeed, no matter the request...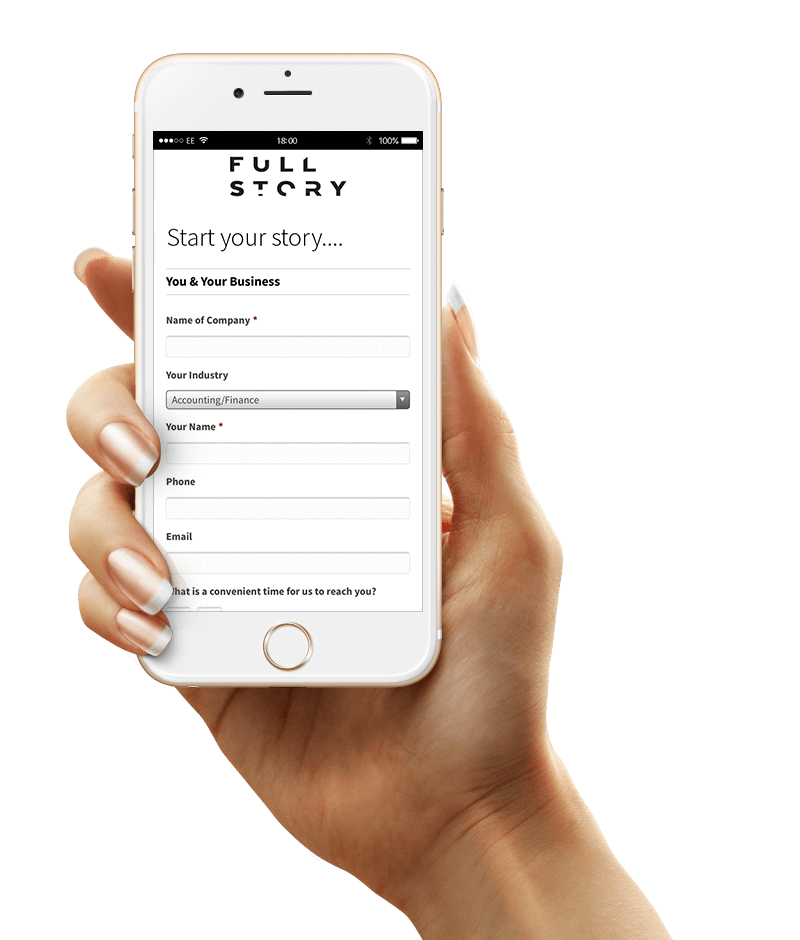 We're a little different... and that's okay!
With most of our specialists working at a traditional marketing agency at some stage in their lives. We know of the struggles and challenges that clients regularly face. To act as a deterrent, we've created some 'golden rules' that we all adhere to...
We're doing what we love...
Many digital agency workers can reel off aspects of their role that aren't so enjoyable. We've found (from experience) that clients reap the benefits when the right person is on the job.
Our team are all specialists in their respective fields, meaning they've chosen what they want to do and will be emanating with enthusiasm when tasked with a project that suits their skill set.
 We're straight talking...
Too often clients are shrouded in unnecessary 'fluff' when speaking with their agencies. Rest assured, we'll keep things simple, they'll be no talk of 'synergy' or 360 approaches to a your Facebook page... Don't be alarmed however, a coffee and a catch up is always welcome!
We're selective...
We only work with businesses where we know we can bring in results, and really make an impact. Likewise, we only work with the 'best of the best' specialists; people who if we offered the job, they would refuse - they're that good!
We're high touch...
We want to give our clients the opportunity to choose the method and frequency of communication that suits them. Whether it be over the phone, a traditional email or over WhatsApp. We'll always available to lend a hand.
We're transparent...
We always aim to keep our clients in-the-know and up-to-date. We'll tailor our reporting to a method that suits the need of the client. Whether you're a fan of the nitty-gritty, and want us to talk you through the tools that our specialists are using on the daily. Or prefer a more palatable, top level round-up of the month straight to your inbox. We've got it covered.
He coordinates the specialist network.
Ben's the creator of FullStory and coordinates all specialists in the FullStory network. Having been working in the world of digital for over ten years, Ben has met and worked alongside hundreds of digital specialists all of whom with different skill-sets and methods of working.
Having developed a very intricate network, all of the very best digital specialists are now available to you and your business; all in one place! Get started today...